Welcome to Reception!
Information from parent workshops.
Useful websites:
E Safety
Here is a short video about how to keep safe online
http://safeshare.tv/w/GmDRuTOJzG
Literacy
http://www.ruthmiskin.com/en/parents/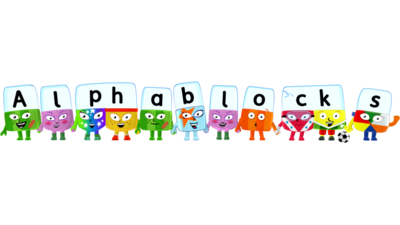 https://www.bbc.co.uk/cbeebies/games/alphablocks-games
Maths
http://www.sheppardsoftware.com/math.htm
https://www.topmarks.co.uk/maths-games/3-5-years/counting
http://www.ictgames.com/resources.html
This is what some of the children said they liked about Reception.
Adna said "My teachers help me read."
Shanaz said "I can write and play with my friends."
Mikaeel said "I learn phonics and play with my friends."
Hamza Ali said "I like going outside to learn."
Zahra said "I like learning my sounds and having fruit time."
In Reception the children have a safe learning environment where they are encouraged to take risks, challenges and become independent learners through interactive play and focused activities. The staff in Reception are very passionate about what they do and want all children to thrive in their learning and to achieve the best that they can. 
Staff in Reception:
Miss Grogan
Miss Lewis
Ms Rukshar
Miss Cocks
Ms Majid
Mrs Akhtar
Come and see how busy we have been.
In Reception the children learn through play. Here are a few examples of them doing this. They are learning to add, take away and write number sentences. The children are learning to name shapes, make patterns and order items by size. All activities are done in a fun and engaging way.
We have been practising to write our numbers.
We have been learning to recognise our numbers.
We have been learning to order items by size.
The children have lots of opportunities to develop their literacy skills. In the morning, when the children first come in there is a morning read.The children have a 20 minutes phonics session everyday. During the day, children have the opportunity to write around the classroom. They can practise writing their name, write in the role play areas and outside. The children can also develop their reading skills in our reading castle and around the classroom. They also have a guided reading session once a week.
We have been practising how to write our names and simple words. 
Jobs
The children learnt about a range of different jobs. The children went on a local walk around the community,to look at all the different types of shops. We had a visit from a Paramedic who showed us all of his equipment. The children had the opportunity, to act out first hand experiences in the role play areas.
Transport
Our next topic was Transport. The children learnt about the different types of Transport.
The children carried out a road survey making a tally chart of the different types of vehicles they saw. The children had the opportunity to look inside and outside the teachers cars. They were shown the engine and recorded what they saw on a clip board.  
Christmas
Our next topic was Christmas. The children learnt the Christmas story and learnt Christmas songs which they enjoyed performing to other members of staff.
  They enjoyed playing in Santa's Grotto and being Santa's Elves in his workshop. We visited the local Church in Sparkbrook and had the chance to see the different people in the story of Christmas.
The children helped make a variety of things to decorate our classroom using lots of different creative materials.
The children looked at the story of Elmer in the Snow where they used Pie Corbett actions to retell the story. They labelled the setting from the story and had the chance to change the ending.
The children learnt the songs Santa Claus is coming to town and when Santa got stuck up the chimney, whilst learning them they also learnt the Makaton signs for the songs too.
 
IMG_2116.MOV
IMG_21211.avi
We also took part in Christmas jumper day that helped raise money a charity called Save the Children.
Chinese New Year
To celebrate Chinese New Year the children in Reception learnt The Chinese New Year Story. We used a story map and used the Pie Corbett signs in order to act out the story.
  They also had the chance to make a Chinese stir-fry. They explored uncooked noodles and then cooked noodles and were able to talk about the difference in texture and smell. The children got to choose from a variety of different vegetables and decided what they would like in their stir-fry. They then watched as the teachers cooked the stir fry and were VERY excited to taste it!
Space
Our next topic was Space. The children learnt the story of Whatever Next using a story map and Pie Corbett actions to help. They were introduced to doubling and halving and had to halve the amount of cubes between Baby Bear and Mummy Bear to make it fair.They had the opportunity to learn about all of the different planets and also learn a song to remember the order in which the planets are in. All of the children made aliens and spaceships and we put them up around our classroom. 
Pancake Day
The children enjoyed about learning about why Christians celebrate Pancake Day. They learnt that Pancake Day happens before Lent and this is when Christians give up things that they really enjoy for 40 days until Easter.
   The children followed a recipe and made their own pancake mixture. When the teachers had cooked the pancakes the children had the chance to choose which topping they wanted. They could choose from; jam, chocolate sauce, lemon juice, sugar and bananas.
Dinosaurs
For our next topic the children learnt all about Dinosaurs. They learnt all the different names of Dinosaurs, what kind of food Dinosaurs ate, where they lived and how many years ago Dinosaurs were on planet Earth.
The children changed the story of We're going on a Bear Hunt to We're going on a Dinosaur Hunt and had the chance to change the setting of where they went to. Some children went to a beach and some went to a farm! They were able to use adjectives to describe what things they could see on the beach and on the farm and wrote their story all by themselves. They also had the chance to make and explore Dinosaur fossils and play in a Dinosaur world.
Animals
After learning about Dinosaurs our next topic was Animals. The children learnt about different types of animals and where they live. They learnt about what food we can get from animals and what other produce they give to us.
   The children learnt about animals they would see on a farm, in a zoo, and in the jungle. We changed the role play area into a farm and the children had the chance to role play being a Farmer. We also had a farm shop with lots of produce that come from different animals. For example: eggs, milk, yoghurt and cheese. The role play area then turned into a Zoo and the children took it in turns to be Zoo Keepers and they went on a jungle safari looking for all different jungle animals and we even learnt a new song about going on a Jungle Safari.
Reception meet Lillie
Whilst learning about animals, Miss Holt suggested that she could bring in her puppy called Lillie so the children could see what animals can live at home with people.
The children met Lillie and all of them had the chance to stroke her or give her a tummy rub. Lillie was very happy about that! They then got the chance to ask Miss Holt questions about Lillie. Miss Holt explained to the children what kind of food Lillie eats, what she needs to be healthy, and what kind of games she likes to play. Miss Holt also explained that because Lillie is a friendly dog it is okay to stroke her if they see her, however not all dogs are friendly and if they see a dog and want to stroke it, they must always ask the dog's owner before they touch it.
Our trip to the Safari Park